Don Brady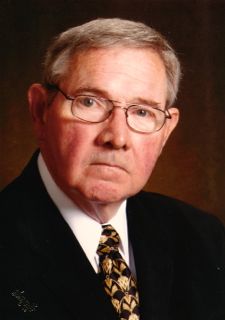 Don Tullie Brady
Don T. Brady began life on February 2, 1938 in Anahuac, Texas and died peacefully in his sleep December 29, 2012.
Don's love of singing began at Hinds Junior College, Raymond, Mississippi, where he took a choral music course (actually to get out of some spring football practices).
He sang in many church choirs throughout his career as an Electrical Engineer. He worked many years as an engineer with Gulf States Utilities, West Texas Utilities and Entergy Corporation from which he retired. In his retirement he enjoyed substitute teaching at ITM High School.
He belonged to the City Chorale in Beaumont, Texas and was a charter member of the Hill Country Vocal Arts Society (HCV AS). He was Treasurer for the HCVAS Board and sang tenor with us for many years. His special love was Opera and church vocal music. The Hill Country Choral was one of his favorite activities.
He spread his love of music to all his family, taking them to operas and Broadway productions. He insisted that his adored grandchildren listen to classical music stations while in his car - which they thought unfair.
Don was an active member in the Episcopal church.
Don's special calling was as a "Dad" and "Papa", and "Uncle Don" will forever have a special place in the hearts of his nieces and nephews.
Don is a dear man who always put his family first. He will be remembered and missed by all of us.
---