Serle Crate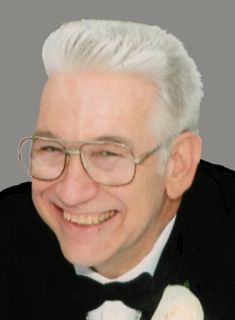 Searle Madoc Crate
Searle Madoc Crate was born May 19, 1943, to Harry William Crate and Melba Lee Williams Crate. He died unexpectedly on Tuesday, January 29, 2013. He left this world in the manner in which he lived in it: peacefully.
Searle was raised in Kerrville, Texas and graduated from Tivy High School, where he played in the band and met the love of his life, Peggy. He went on to earn a Bachelor's Degree in Physics and Math, and a Master's Degree in Science Education from the University of Texas at Austin. He and Peggy were married on August 20, 1965. He taught in the public school system in Austin before returning to his hometown of Kerrville in the summer of 1984. There he taught various math and physics and computer courses until he retired from the public school system in 1988. He worked in the computer lab at Schreiner University, where he was able to combine his fascination with computers and technical skills with his capacity for problem solving and yet another form of teaching. His kindness and willingness to help with anything were known campus-wide and beyond. As much as he enjoyed his time at Schreiner, he had also been enjoying his recent retirement and having more time to do things like singing in the Hill Country Chorale.
Searle embraced life, and those around him, with a quick wit and a warm heart. There wasn't a mean particle in him. He was a National Merit Scholar and an all-state trumpet player; a unique combination of intellect and creativity. He also had a natural ability to share his excitement about learning new things, and exceptional patience in sharing that knowledge with others. As one of his grandchildren observed, "He was the best explainer in the world."
Searle had a burning intellectual curiosity beyond his pursuit of formal education. His hobbies included photography, astronomy, blacksmithing, creating pottery, arranging and composing music, hiking, writing poetry, tinkering with electronics, camping, and playing with his children and grandchildren. Searle was playful and always quick with a pun, he expected the best of others and gave the best of himself, he was brilliant but humble, and he left the world a better place than he found it.
He is survived by his wife, Peggy Gorman Crate, his sister Jenny Lou Crate Pena, his three daughters and their spouses: Genevieve and Mike Schaefer, Jennifer and Barrett Kelley, Megan and Jared Miller, and a total of nine grandchildren. We will miss this very good man.
---
My very dear friend Searle Crate died Tuesday. He wasn't feeling well, took a nap and died in his sleep. It is exactly the way I would choose to go and I am happy for him to be with our Lord now, but I am so sad. He is my friend. We sang together; we sat side by side for 8 years working together at Schreiner University. He gave me the job, which I still have and he retired from just over a year ago. He tutored my son after Geoffrey got out of the hospital and could not begin his seventh grade year of school for 6 weeks. Searle sang Danny Boy at my father's memorial service. We were in rehearsal together Monday night! His passing leaves a large hole. At this moment, I don't comprehend my world without him in it. I love Searle. Now, he is one more on the other side that I look forward to seeing again when I get there.
Claire Rabson